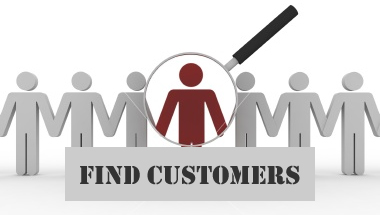 The exclusive Live Transfers that we provide can be actually a milestone to your success trip. Any business is led by a rich and qualitative clientele, however having started a new business it is needed to reach that threshold of client base, after which you are recognized as an established brand and leads auto flow your way. Give us a call right away and we shall give you that leverage that can give a jumpstart to your business.
The market is snowed under the lead sellers, but how we stand out from the rest is the excellence and authenticity of the Leads that we offer. With our double verification processes we make sure that you get the most virgin leads in the market.
We promise highest closing ratios because we serve absolutely untouched and validated leads. Our clients have been showing great responses by closing up to 25%, depending upon the type of lead. The very prominent reason why this has been possible is that we transfer the Leads very exclusively. We have been offering active live transfers to our clients for various Mortgage loan requirements. We have experienced professionals dedicated to providing the best possible service in the industry.
In a jest to deliver the best, we target the group of homeowners, loan seekers, new or small business owners. The campaign is designed and focused on these target audiences and their need for a lender or any third party settlement agent. The marketing team makes sure that each lead received with the campaign is true, and hence a validation session is conducted via call. Our telesales take them through a series of questions in order to examine their need for the loan, judge the right intention and reroute it to the respective department for further verification. The second round of validation is to ensure the intention of the loan seeker. The double verified is then transferred to the interested customer's right on their phones. This way we keep the information intact and exclusive. Moreover since there is a separate campaign for a new lead requirement, we promise that the lead is absolutely unscathed.
The leads that we transfer to you are absolutely generated via opted in data used by our call center, which are pre-qualified, and guaranteed to close. If you wish to connect with us feel free to give us a call on 1-800-986-9315 Ext 1