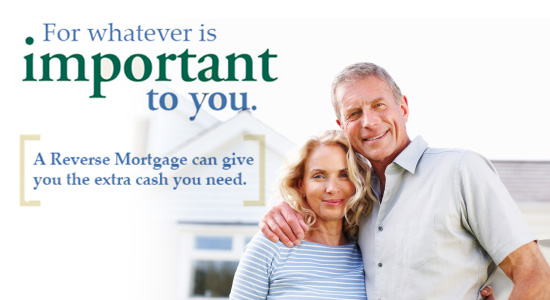 Also known as Home Equity Conversion Mortgages (HECM), reverse mortgages are insured by the Federal Housing Administration (FHA). They are not a wildly inventive financial instrument, but rather a loan product designed specifically for older adults. Reverse mortgages are a federally-approved mortgage product, and as such have regulatory requirements and oversight to insure borrower safety and protection.
Reverse mortgages work similar to how annuities work — they are based primarily on life expectancy of the borrowers.
The maximum amount that can be received from a reverse mortgage depends on the following factors:
Age of the youngest borrower
Lesser of the value of the property (home equity) or up to the max. county limit of $625,500
Current interest rate
The older the borrower, the more home equity is available for him to use. Also, low interest rate will also increase the amount of funds that a borrower may receive. Once the amount has been established based on the above factors the method of payment must be selected from the following:
Lump sum payout – Single proceeds payment at the time of closing
Line of credit – Funds are in a line of credit that may be drawn when needed
Term – Fixed number of payments for a fixed period of time
Tenure – Equal monthly payments that continue if at least one borrower continues to occupy the residence
Modified term – Combination of a line of credit and a fixed number of payments for a fixed term
Modified tenure – Combination of a line of credit and monthly payments for as long as at least one borrower continues to occupy the residence
When the home is sold or no longer used as a primary residence, the cash, interest, and other HECM finance charges must be repaid. All proceeds beyond the amount owed belong to your spouse or estate. This means any remaining equity can be transferred to heirs. No debt is passed along to the estate or heirs.
Borrower Requirements
You must:
Be 62 years of age or older
Own the property outright or paid-down a considerable amount
Occupy the property as your principal residence
Not be delinquent on any federal debt
Have financial resources to continue to make timely payment of ongoing property charges such as property taxes, insurance and Homeowner Association fees, etc.
Property Requirements
The following eligible property types must meet all FHA property standards and flood requirements:
Single family home or 2-4 unit home with one unit occupied by the borrower
HUD-approved condominium project
Manufactured home that meets FHA requirements
Financial Requirements
Income, assets, monthly living expenses, and credit history will be verified.
Timely payment of real estate taxes, hazard and flood insurance premiums will be verified
Reverse mortgages are a wonderful tool to have at your disposal, but you should only play that card if you're out of other options.
For starters, reverse mortgages are complex and costly — and may affect eligibility for Medicaid and Supplemental Security Income benefits.
To locate a client who fits all the requirements to get a Reverse Mortgage Loan, you can visit Inspirecs.com call our sales support staff at 1-800-986-9315 Ext 1