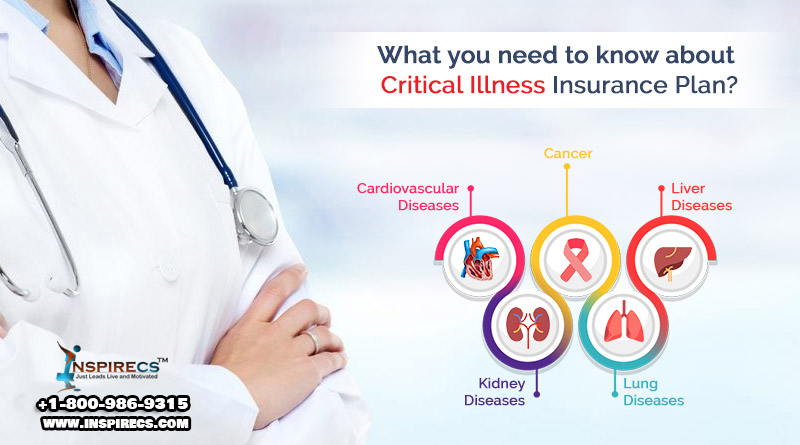 Critical Illness Live Transfer
Cancer is an extremely serious medical condition that scares everyone to their core. There has been tremendous amount of research in the cancer treatment area, where doctors and specialists are tirelessly struggling to find cure for cancer. There are multiple types of cancers, and therefore the first step towards finding the right treatment is to first get tested and identify your condition. It is essential to find a certified and reliable testing lab, which is one way INSPIRECS can help you in.
Other than cancer testing live transfer leads, INSPIRECS also provides services in critical illness live transfer. Critical illness insurance is a great way of maintaining and securing financial security and safety, as you always have something to fall back onto. Critical illness covers costs for any illness specified in the policy. On diagnosis of any specified illness, you can easily obtain an instant sum of money to test and treat the illness.
INSPIRECS has experience and excellence in providing live leads to people who are looking for critical illness support. Whether you have a family history of serious diseases or you are moving towards old age or you have some money to invest in a critical illness insurance, INSPIRECS can help find the most appropriate leads that match well to your requirements and needs.
What are the benefits of critical illness insurance policy?
INSPIRECS aims to transfer live leads to you as fast as possible, and the years of experience have made us excellent at this task. Transferring critical illness live leads is one example of our fast and efficient services. Critical illness can prove to be beneficial to anyone who has a history of illnesses like heart problems and even cancer. Cancer's major cause is family history and genetics, which is why critical illness insurance is really important.
Critical illness policies cover many illnesses and diseases, and can help you cover up lots of costs. These can be treatment costs, testing costs and even out-of-pocket expenses that your Medicare health insurance card cannot possibly cover.
If you have a history of serious family illnesses and cancer, or just want to be safe, then INSPIRECS is here to provide you critical illness live leads transfer. We only need your cooperation and some information regarding your name, Medicare number and family medical background, and the rest is taken care by us.
If you wish to know more about our products and services please feel free to give us a call at 1-800-986-9315 Ext 1 and speak to one of our sales representatives who would be more than happy to answer all of your questions.